A productivity and downtime overview for a Manufacturer
A Danish manufacturer of sweets and hard boiled candy came to us, because they needed a plain and simple overview of their productivity. This would be used to benchmark with their budgeted expectations for the production efficiency. And to visualize the downtime that might be causing a lack of efficiency.
First step was to mount the Stop&Log Box and connect it to power. Second step was to place the photoelectric sensors on the production lines. And then connect them to the Stop&Log Box's input. The sensors should be installed in any of these two ways:
The last step was to connect the Stop&Log box to an ethernet cable. Then data would start flowing into our platform – and this setup doesn't take more than 5 minutes to install. Once connected on site, we characterized the raw feeds of data. And then we set up whether they should be shown as line graphs, columns or value signs.
The photoelectric sensors are also set up to notify whenever certain amounts of time pass before a product is registered. This time value can be customized to fit the individual situation. With this adjustment we are also able to register all individual stops on their production lines using only the sensors.
From this single sensor we can provide information, LIVE and historically, about the number of units produced, average production numbers, total up- and downtime, "Running/Stopped" condition, and individual stops on the production lines.
Besides sensor data, Stop&Log is very flexible. The sweets manufacturer can slowly begin to expand the solution to also contain data from PLCs, storage facilities, general consumption etc. at their own pace.
An overview of both production and downtime with Stop&Log
In no time the sweets manufacturer had a simple, LIVE and historical overview of all productivity data and identified downtime. With this overview the manufacturer was able to visualize their exact efficiency and act on downtime and stops in production, rather than find out when it is too late.
Along with the overview, the platform also notifies the manufacturer whenever a production line has stopped or the cycle times deviate from certain values. They even receive automated reports on the efficiency and error types to use for their staff meetings.
For an example of the data we can collect and visualize from our Stop&Log box, please register for free on our platform and sign up to the "Plug&Log Production Unit" demo channel. You can also go to some of our other cases to learn more about our solutions in action.
 You can also go find more information on our universal data collection tool Plug&Log. Or contact us for a talk about the possibilities of using your data to optimize.
We encourage you to get a closer look at the way we visualize data from various places. You can sign up here!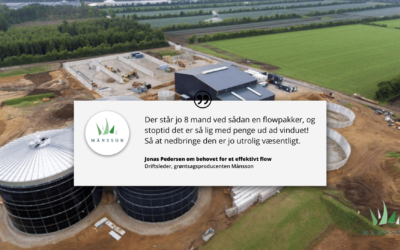 Danish vegetable producer Månsson prevents breakdowns with data, and it makes the work life much easier, says production manager Jonas. Read the story here.
Maintenance Planner reduces service costs at Axel Månsson. Operations Manager Jonas tells us more in this story, about how they use the system, and which results they've seen .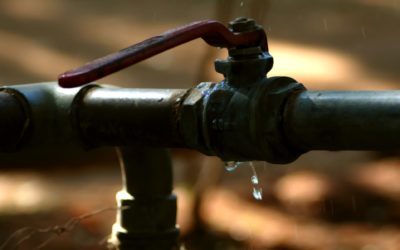 A customer of Trendlog.io noticed a blown water pipe during the weekend that was caught in no time. How? You can read about it in this story.