Automatically documenting temperatures for health services
Mette Munk is a food business operator that produces Danish pastry and bake-off products for sale in supermarkets. In order to comply with the legislations within the food production, they must document that certain standards are kept.
It is crucial that the temperature does not exceed specified values in order to guarantee the quality of their pastry.  Above all, the trendlog.io platform helps Mette Munk by automatically documenting temperatures for health services.
How does Trendlog.io benefit Mette Munk?
The trendlog.io platform keeps track of realtime temperatures in their freezers. Therefore, if one of the freezers exceeds the specified values, the platform will send out alarms to the relevant employees. This allows Mette Munk to react to deviations and add comments directly on the platform for other employees to see.
All data is stored in our Cloud. Mette Munk is therefore provided with an overview of temperatures, to ensure food safety authorities that standards are kept within the guidelines of food production. To help this process, reports can be automatically generated from the trendlog.io platform, to immediately document KPIs of the production.
Trendlog.io helps automate vital processes in order to guarantee the quality of their production. The platform saves time and manpower by using a simple and easily integrated setup.
Mette Munk uses a CTS system (BMS). It is delivered by Fyns Energiteknik, to monitor and control all temperatures and humidities in the industrial coolers. The sensors in the coolers are attached via Trend 963 centrals. Our Data Forwarder is connected to all centrals through the BACnet protocol to collect all temperatures and humidities, and after that, the data is sent to our Cloud.
All data is then sent to our trendlog.io Cloud Solution via an SSL encrypted connection to secure all data. When the data is stored in our Cloud we visualize it on our online platform on all smart devices.
The online platform also contains a few features, among others, a reporting system that provides documentation for the food production. If a temperature or humidity exceeds a specific value they will also receive alarms to relevant personnel.
In addition, when an alarm goes off, you can attach a comment to a graph and tell others about it.
We encourage you to get a closer look at the way we visualize data from various places. You can sign up here!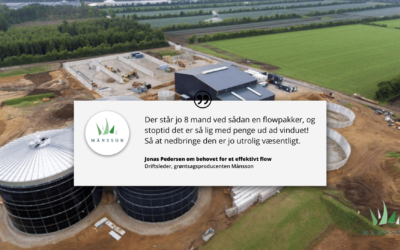 Danish vegetable producer Månsson prevents breakdowns with data, and it makes the work life much easier, says production manager Jonas. Read the story here.
Maintenance Planner reduces service costs at Axel Månsson. Operations Manager Jonas tells us more in this story, about how they use the system, and which results they've seen .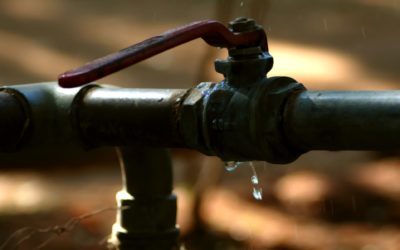 A customer of Trendlog.io noticed a blown water pipe during the weekend that was caught in no time. How? You can read about it in this story.