Production Tracking
Increase the productivity with more uptime on your machines
Collect and digitize your production data
Collecting your production data gives you a better overview of your production and extends the lifetime of your existing machinery. Use Trendlog to reduce downtime and increase productivity by measuring:
Production count

Downtime and stop causes

LIVE machine state

OEE and much more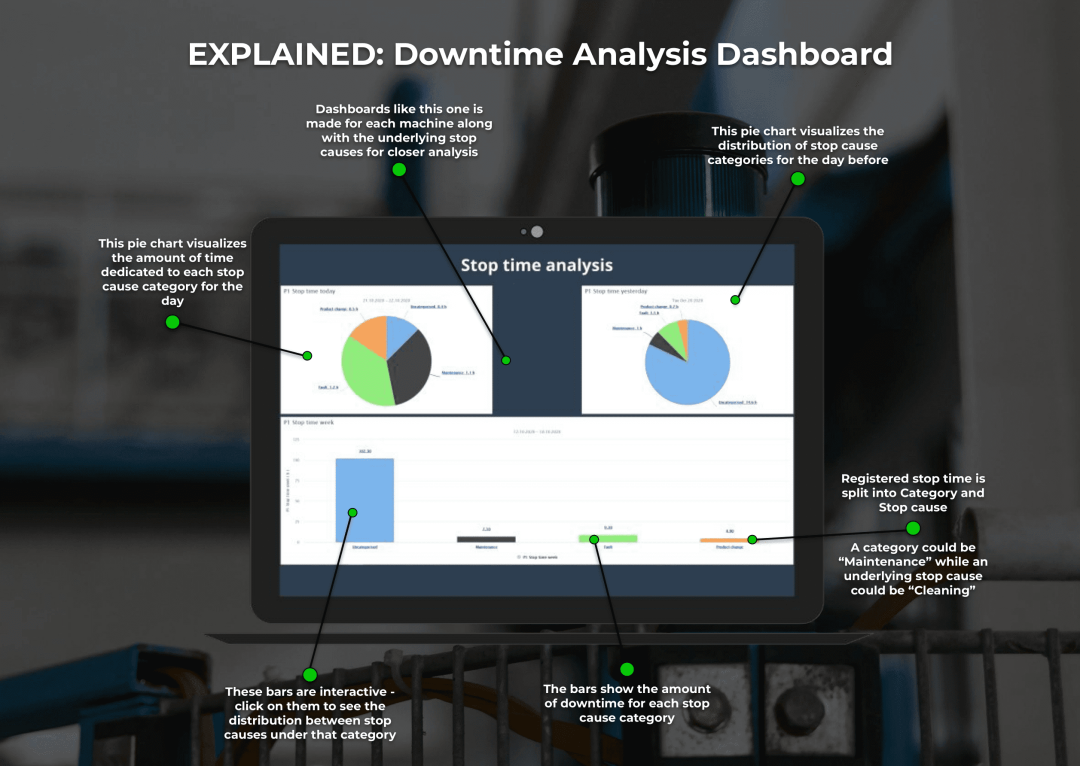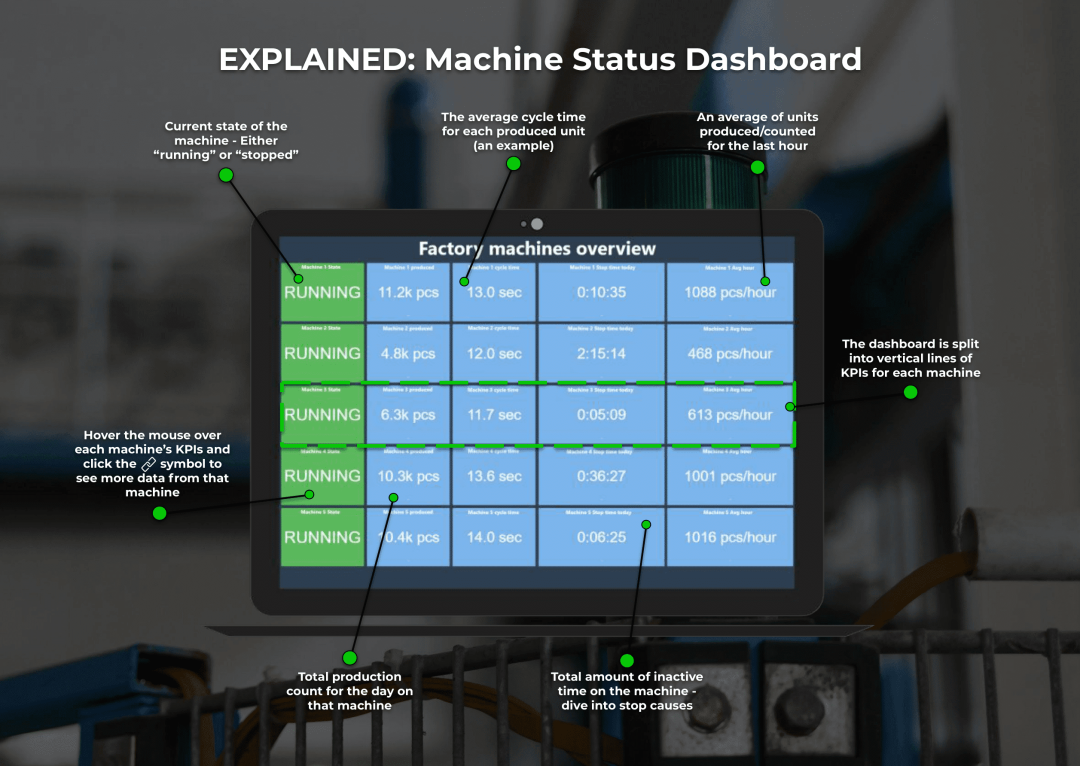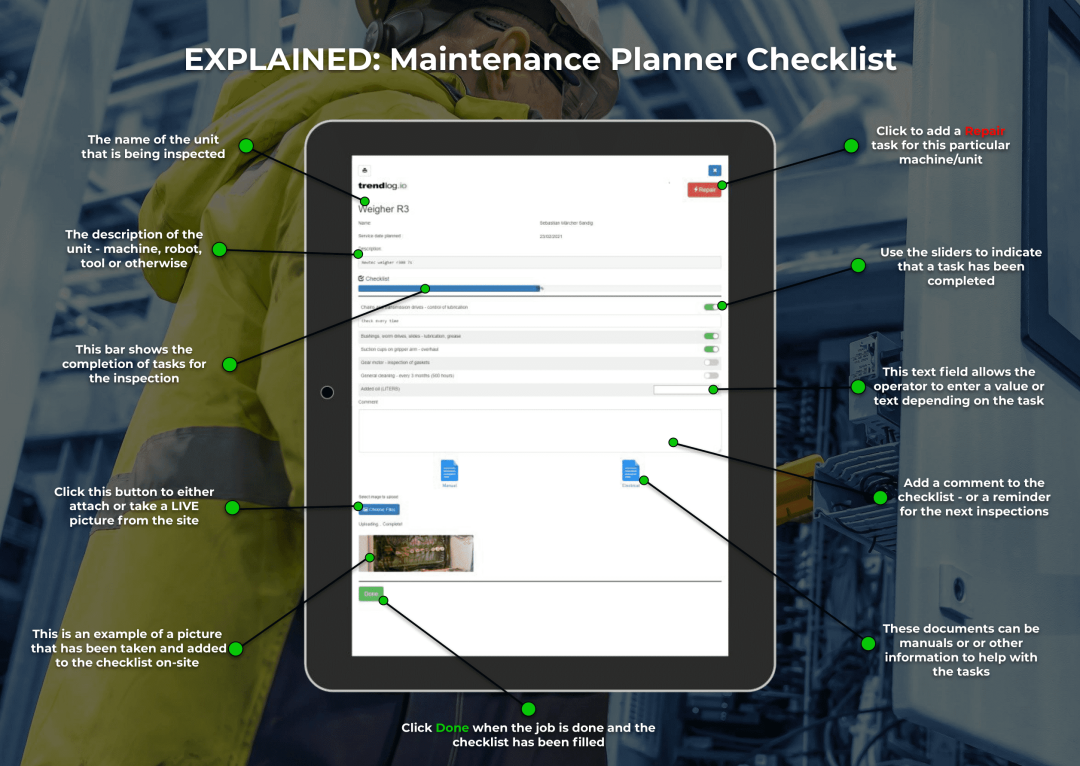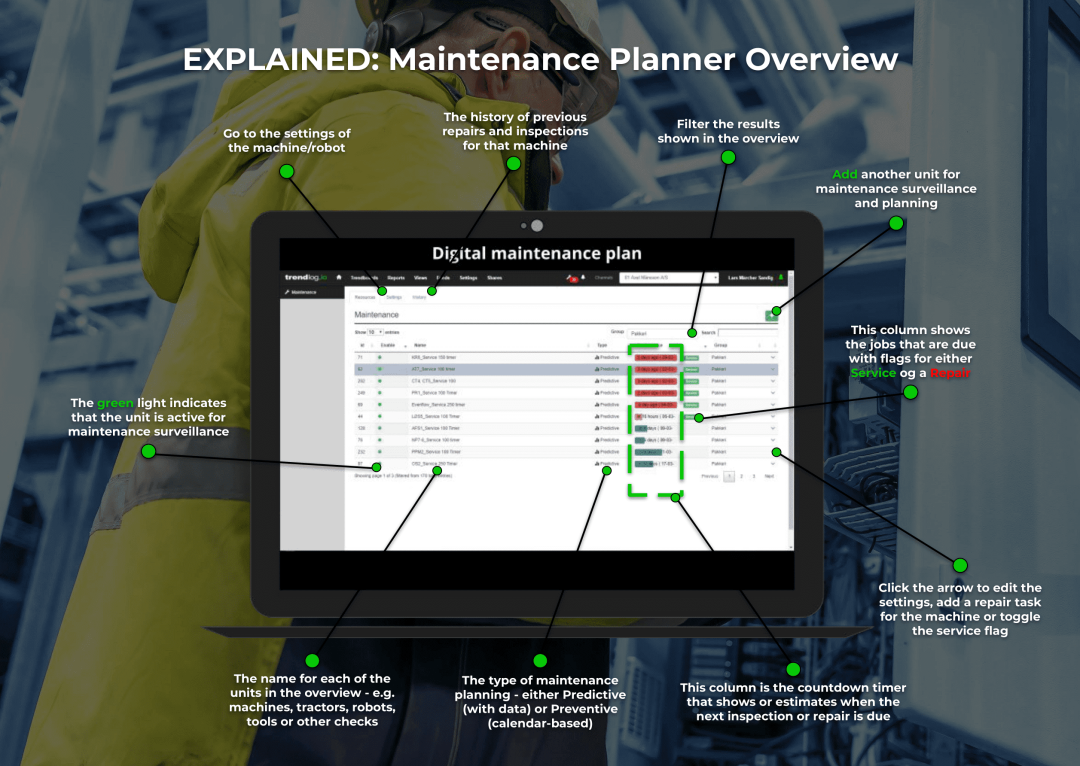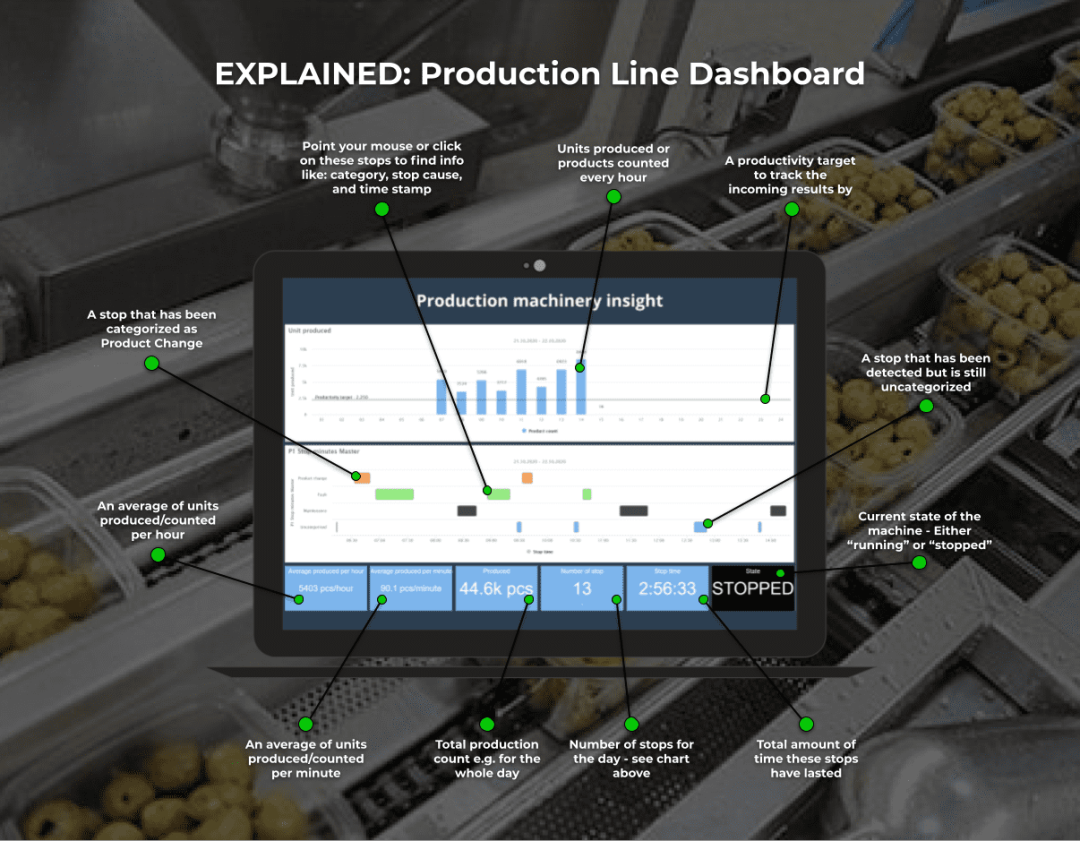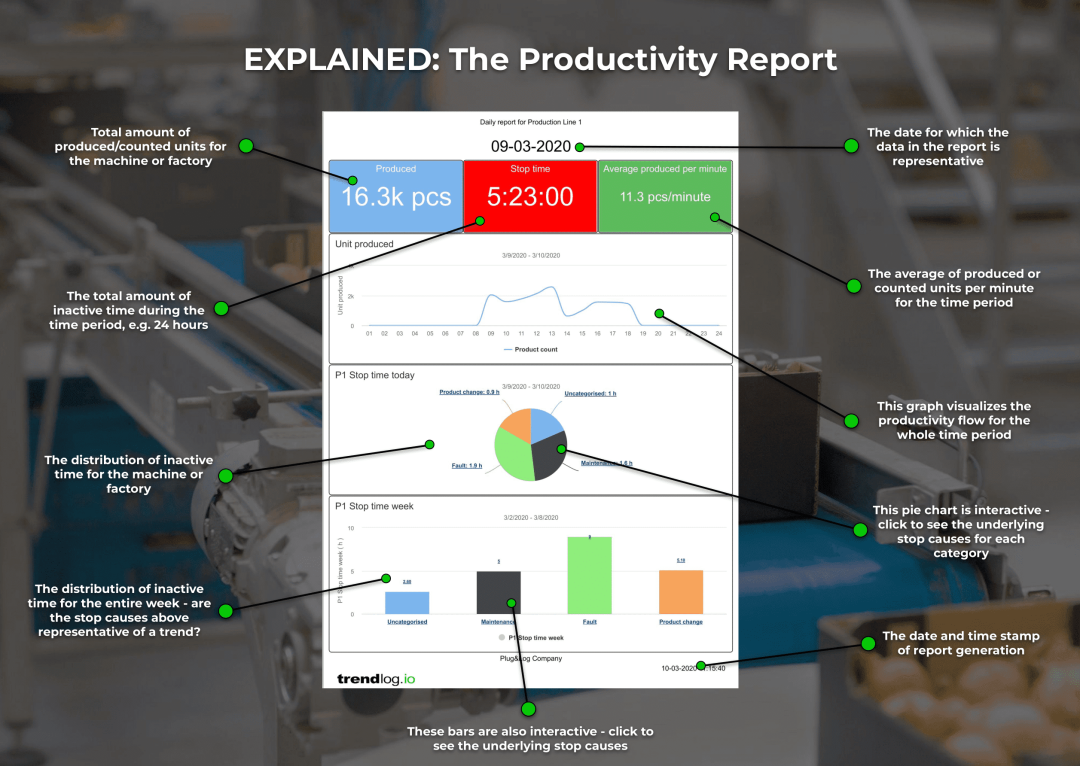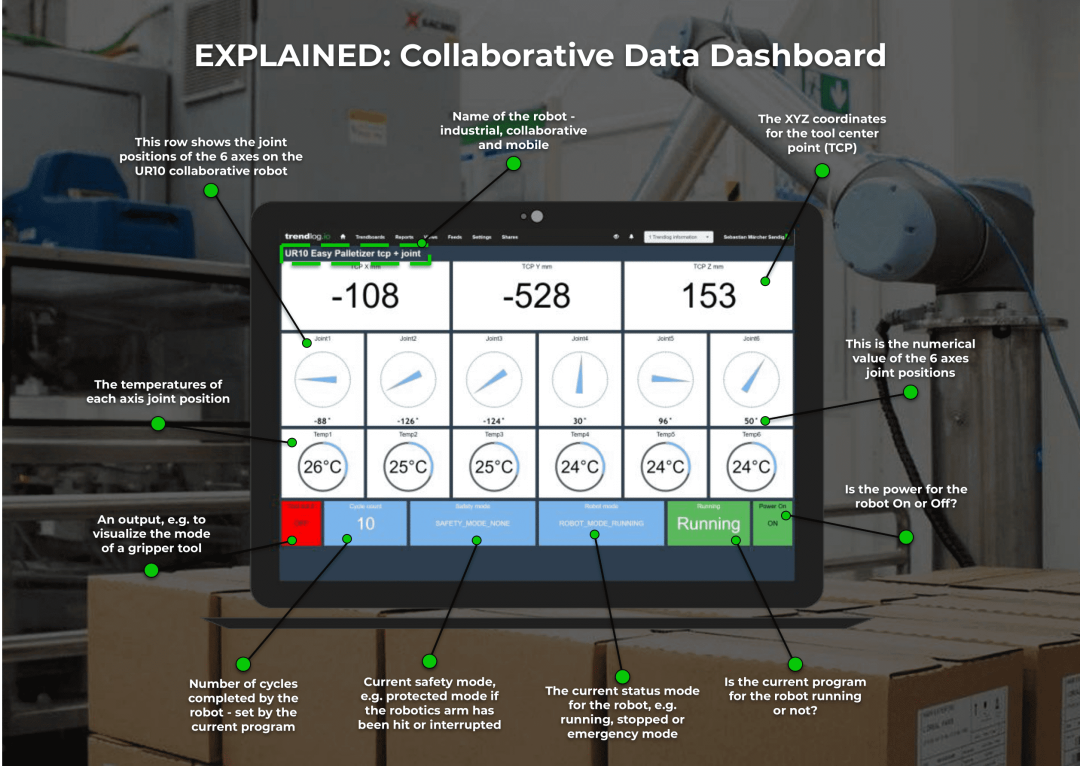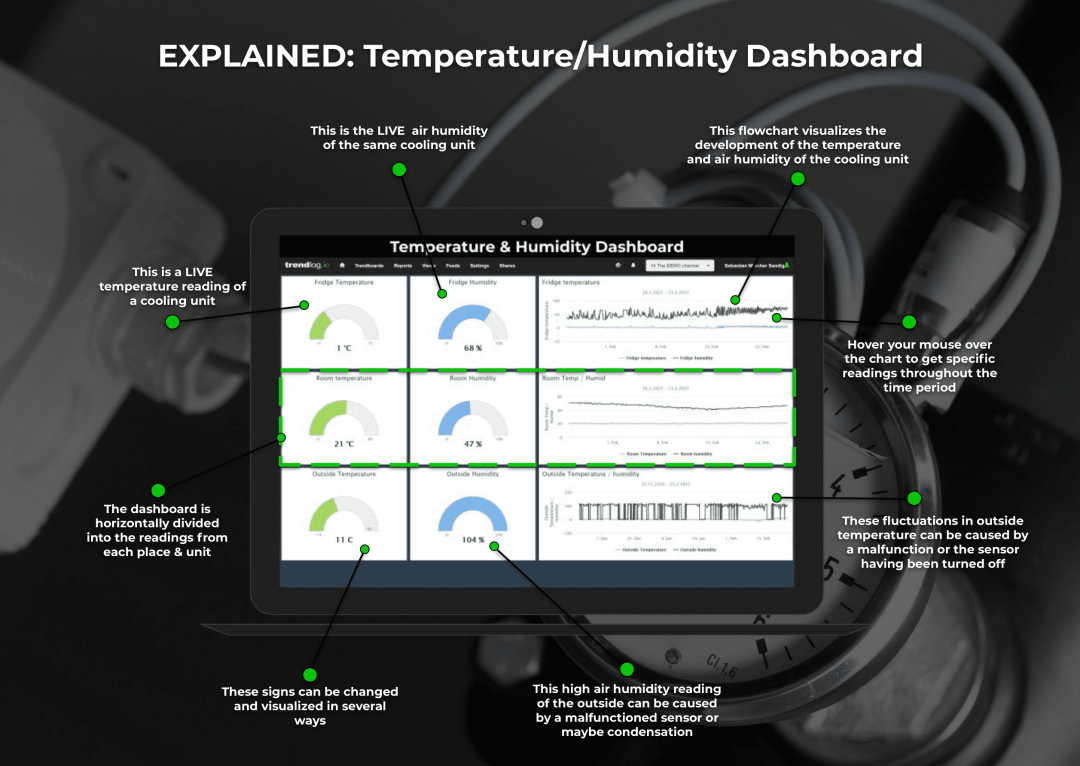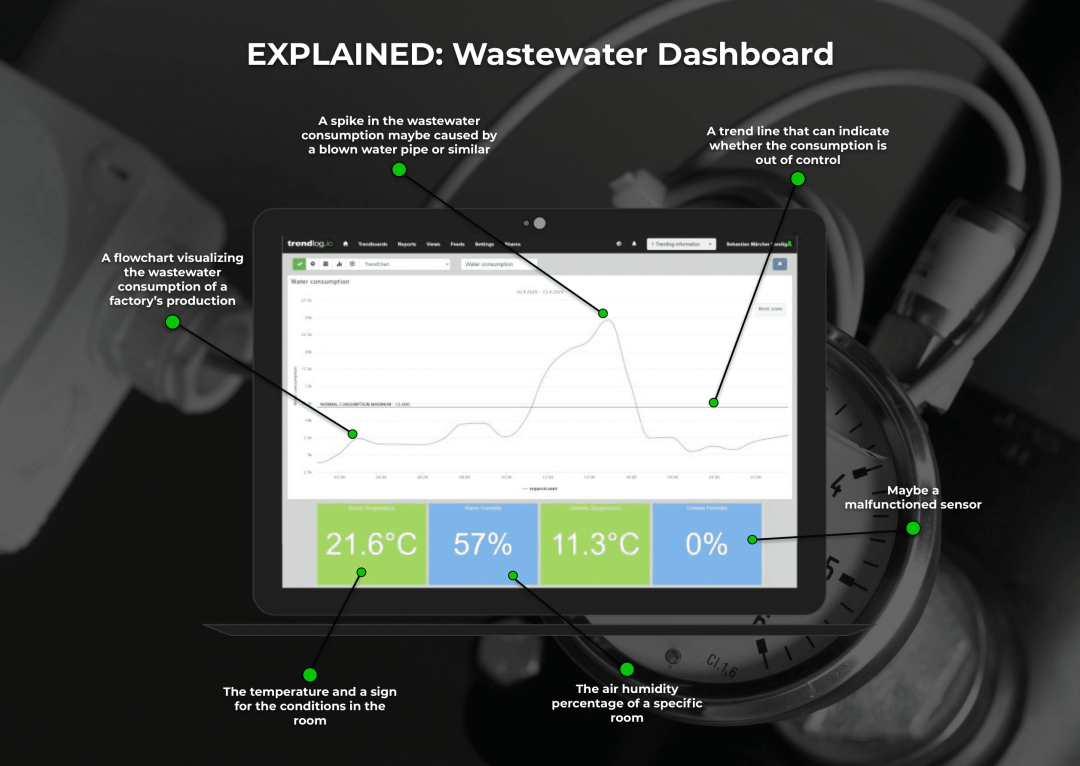 EN-EXPLAINED_-Downtime-analysis
ENEXPLAINED_MachineStatus
ENEXPLAINED_MaintenancePlannerChecklist
ENEXPLAINED_MaintenancePlannerOverview
ENEXPLAINED_ProductionLineInsights
EXPLAINEDCollaborativeData
EXPLAINEDTemperatures_Humidities
EXPLAINED-Wastewater-Consumption









Unlimited Dashboards & Users
Data storage
Pdf reports
Stop causes
And much more
For every added machine you
will get a more detailed overview
of your production
If you have larger projects in mind, please contact us and let us guide you to a solution that suits your needs
Become a member of Club Trendlog
Subscribe to get inspiration for your next digitization project with content that takes you through the ins and outs of Industry 4.0, data collection and sustainability.
What is data?
Data is the information sent from the hardware to the cloud. With Trendlog, this is typically either a value or timestamp. The data must be visualized before you can see anything out of it.
How do I implement Trendlog in my production?
We can guide you with expertise within data collection so you can save time and money on expensive consultant and feasibility studies.
In addition, our offered data collection solutions are so simple that they can be installed by your local electrician or one of our trusted automatization partners. Book a meeting and get help from our experts.
How can data collection optimize the production?
By digitalizing information with data collection, you get the opportunity to create an overall and a more accessible overview, which will keep you updated on the current performance and challenges that occur. This means that the time of reaction will be much shorter, problems will be solved faster, and you will be able to analyze upon the bottlenecks and prevent expensive breakdowns.
In addition, OEE is a parameter, which is a simple indicator for how well the machinery is performing and if there is any need for improvement.
Where do you see the data that is being logged?
All data is sent to Trendlog Cloud and via your dashboard you can see your production data live. You have access to your Trendboard via www.trendlog.io, where you can put together your own overview.
If you need help setting up your Trendboard, you can follow the instructions in our manual, but you are also always welcome to contact us directly if you have problems with the setup.
From which machines can data be collected?
As a starting point, performance data can be collected from all machines either by retrofitting sensors at convoy belts or similar or by integrating them in new machines.
In addition, we are offering a number of other possibilities for collecting data should it be more usable. An example is collection of other values than performance data as establishing contact to the steering of the machines (PLC) or collection of signals with I/O-modules.
Where do you buy Trendlog Collect and Trendlog Cloud?
Start collecting data today
Our pre-configured data collector Trendlog UNO can be easily installed on both machines and robots without the risk of downtime for the installation. You can track the production output, register stop causes, and use these insights to reduce downtime and optimize OEE. Start your data collection today and let us help you with the installation and setup.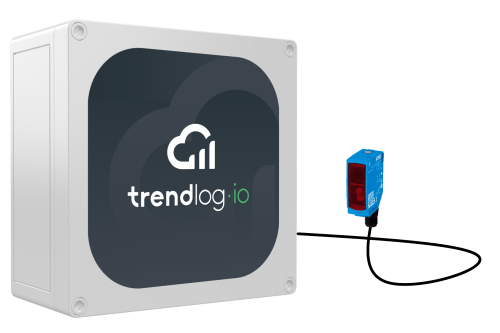 From the Collect series:
Trendlog UNO v1
Performance and runtime data from machines & equipment

Installed in less than 30 minutes

Compatible with several proximity and photoelectric sensors

H: 182mm W: 180mm L: 90mm

230VAC
CASE: Midsona optimized their production by 20%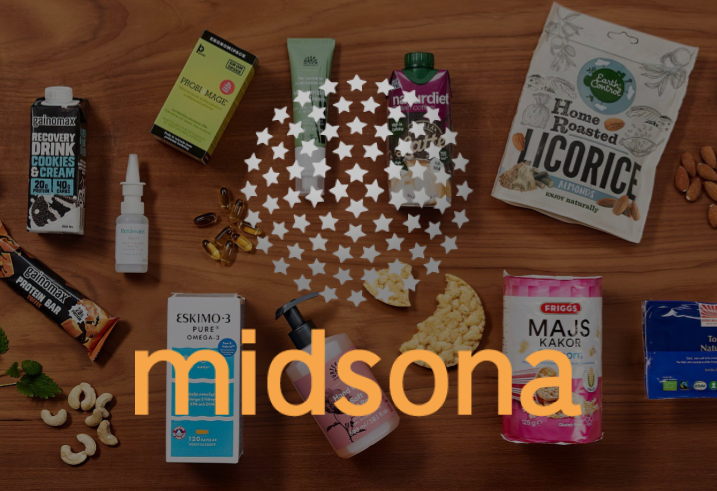 After a more targeted effort we now see that our OEE numbers are rising again and we are getting close to a 20% improvement of our OEE
Midsona Danmark A/S, the manufacturer of Urtekram and Änglamark products, contacted Trendlog with the purpose of tracking data from their improvement projects and from their production lines. Read their story here.
Become a part of Club Trendlog
Subscribe to receive content that takes you through the ins and outs of Industry 4.0, and might give you inspiration for your next digitization project